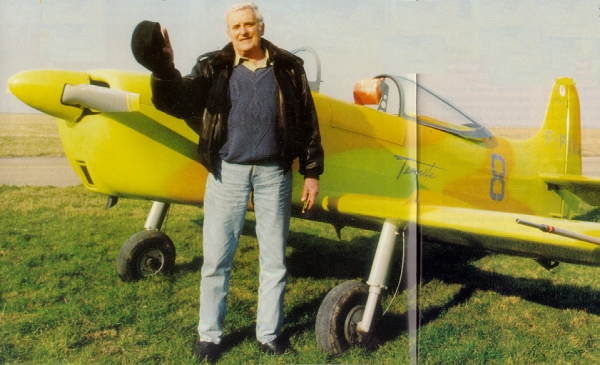 Il y a 19 ans aujourd'hui que Marcel Jurca nous a quittés. Il serait heureux de voir ses avions continuer d'enchanter une nouvelle génération de pilotes.
Ceux et celles qui les construisent avec passion et ceux et celles qui les pilotent avec joie. N'est-ce pas Mathilde ? 😎
(Re)découvrez cette magnifique aventure humaine sur www.marcel-jurca.com à travers le site et le catalogue à télécharger.
Blue sky Marcel ! 
It is 19 years ago today that Marcel Jurca passed away. He would be happy to see his planes continue to enchant a new generation of pilots.
Those who build them with passion and those who fly them with joy. Isn't it Mathilde? 😎
(Re)discover this magnificent human adventure on www.marcel-jurca.com through the website and the downloadable catalog.
Blue sky Marcel !